Donald Trump received a standing ovation when he arrived for a wrestling match in Oklahoma and claimed he would be arrested next week.
Dressed in his signature blue suit and red tie, the former president, flanked by his security personnel, was cheered and fist pumped by the crowd.
Mr. Trump, 76, who posed for photos with fans at an event at the BOK Center in Tulsa, seemed unconcerned about his imminent arrest for hush money payments to adult film star Stormy Daniels.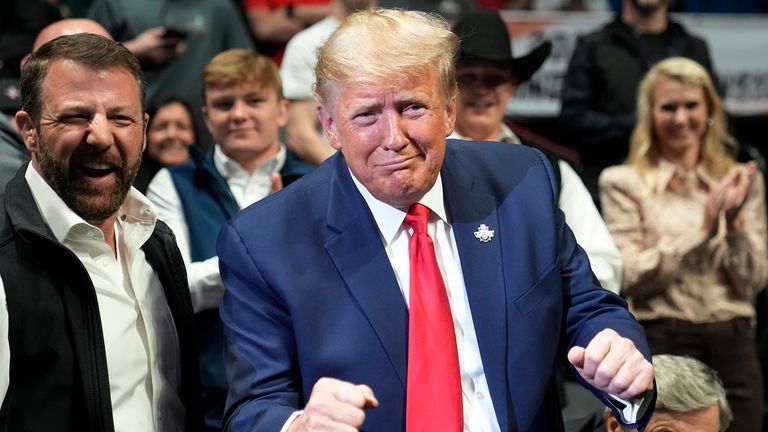 He said an "illegal leak" from the Manhattan District Attorney's Office indicated he would be arrested Tuesday.
In his statement on his Truth Social platform, Trump provided no evidence that he was directly informed of the imminent arrest or how he knew about the plans.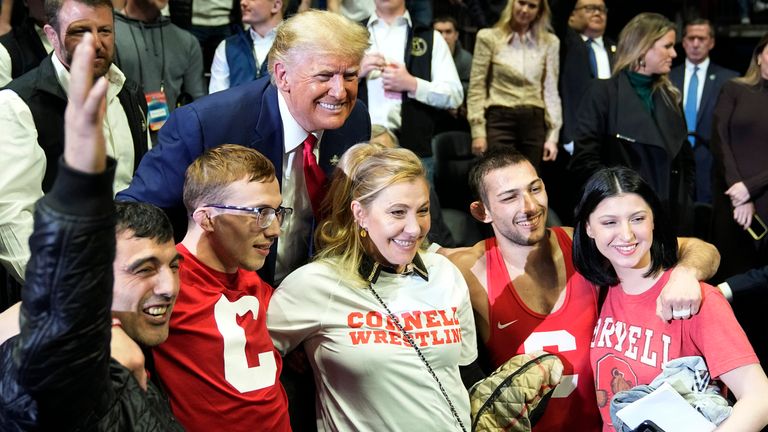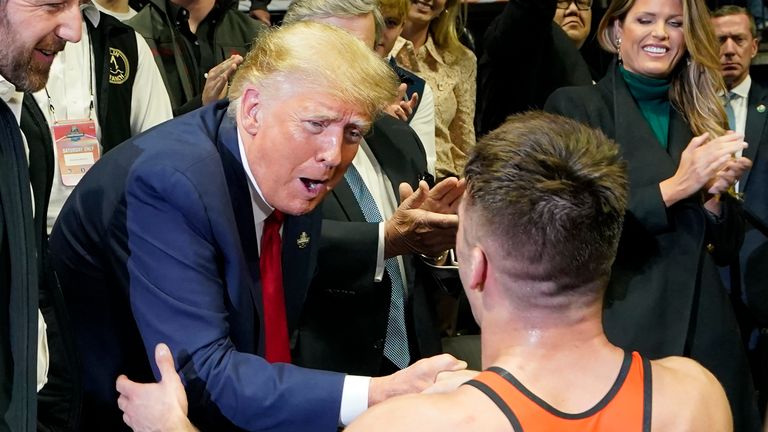 Law enforcement agencies are preparing to indict Mr. Trump, possibly as early as next week, NBC News reported.
The Manhattan district attorney's office declined to comment on Trump's claims, and a spokesman for the former president did not respond when contacted.
Manhattan District Attorney Alvin Bragg has apparently been investigating whether payments made to Stormy Daniels and Karen McDougall in 2016 violated state law.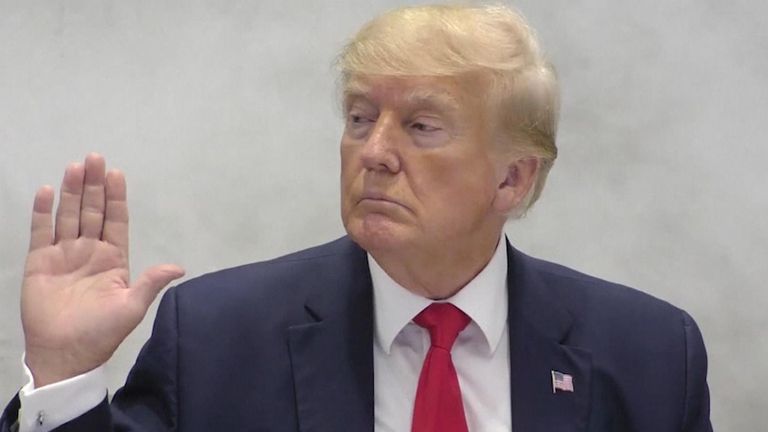 read more:
Donald Trump returns to Facebook after two-year ban
Mike Pence won't commit to backing Trump in 2024
A Manhattan grand jury has been hearing testimony from witnesses, including former Trump attorney Michael Cohen, who said he orchestrated payments to the women to keep them quiet about what they said was a relationship with Trump a decade ago. sexual contact.
Mr. Bragg's office is also said to be examining the way Mr. Trump's company compensates Cohen for his work.
Cohen is three years in prison After acknowledging payment in 2018.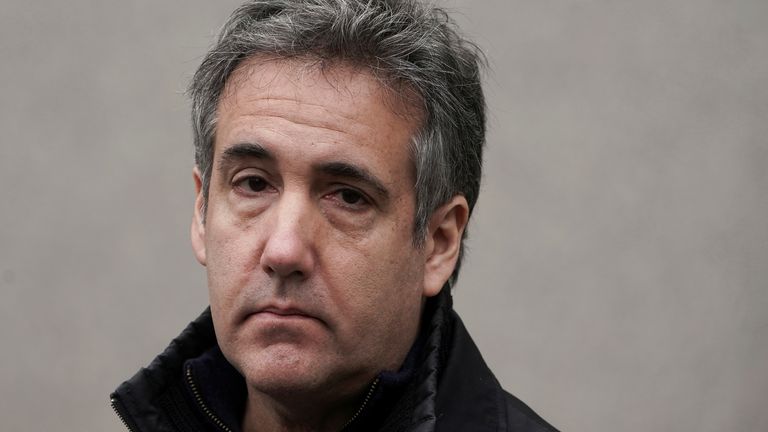 He also admitted to tax evasion and lying to Congress about the scope of negotiations between the Trump Organization and a project to build a Trump Tower in Moscow.
Cohen claims Mr Trump directed him to make payments worth $280,000 (£230,000) to Stormy Daniels and Karen McDougall – something the former president has denied.