A suspected gunman who killed 10 people in the Lunar New Year mass shooting in California shot himself dead in his van when police shut it down.
The man was found dead in the vehicle he used to flee the scene of the second attempted shooting, Los Angeles County Sheriff Robert Luna said.
The suspected shooter has been identified as 72-year-old Huu Can Tran.
Sheriff Luna said no other suspects are still at large.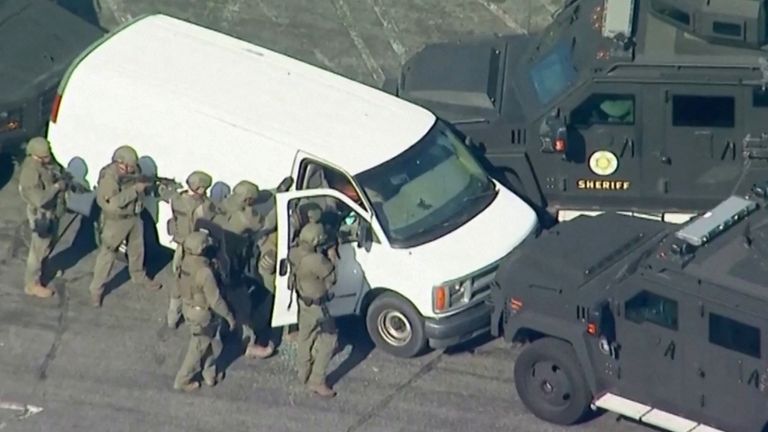 Click here for live updates
Police surrounded the van with tactical vehicles and bomb squad trucks early Sunday.
Earlier shooting at Star Ballroom Dance Studio in Monterey Park, Sherriff Luna said Five women and five men died and injured 10 others.
Twenty to 30 minutes later, a man with a gun entered the Lai Lai Ballroom in the nearby Alhambra.
Authorities believe the two incidents are linked but have not provided details about a motive.
read more:
A day more likely to see a mass shooting in the U.S.
How do US gun laws work?
Listen up: America's complicated relationship with guns
Mr. Luna said the suspect entered the Alhambra club with a gun and was taken from him before he fled.
The shooting sparked a wave of fear in the Los Angeles-area Asian American community and cast a pall over Lunar New Year celebrations across the country. Other cities sent additional officials to oversee the festivities.
The massacre was the fifth in the country this month.
Located on the eastern edge of Los Angeles, Monterey Park has a population of about 60,000, mainly composed of Asian immigrants from China or first-generation Asian Americans.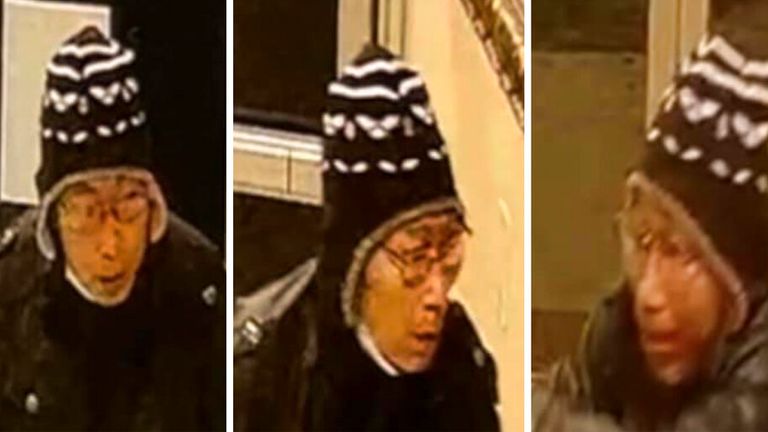 The shooting took place in the city center where red lanterns adorn the streets for Lunar New Year celebrations. A police car was parked next to a large banner reading "Happy Year of the Rabbit!"
The celebration at Monterey Park is one of the largest in California, drawing tens of thousands of people throughout the day.
A two-day celebration is planned and as many as 100,000 people have attended in past years. But officials canceled Sunday's event after the shooting.
Homeland Security Adviser Elizabeth Sherwood-Randall briefed U.S. President Joe Biden on the situation, the White House said.