The "Golden State" of California is one of the richest places in America, both culturally and geographically. With a population of less than 40 million, it is the most populous region in the United States and one of the largest subnational economies in the world. From its unique Spanish colonial history and breathtaking natural wonders to modern Hollywood empires and innovations in the tech industry, California is one of the best destinations in the world to call home. This article looks at the 10 best places to live in California.
San Diego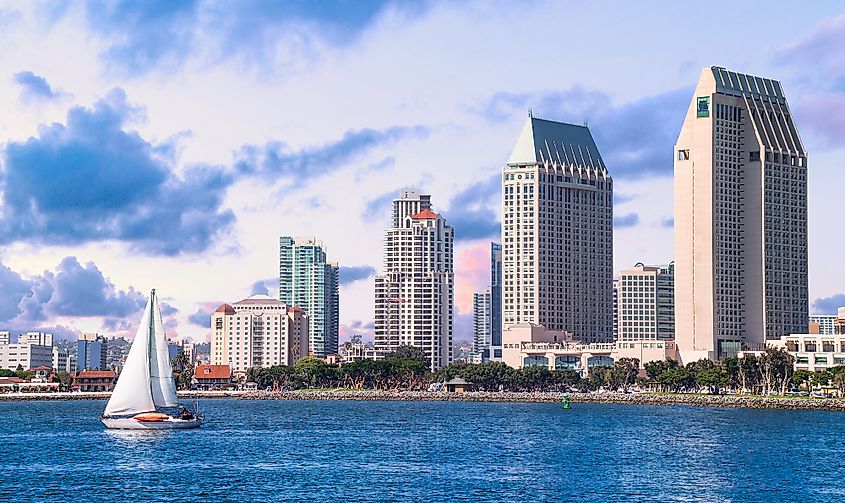 Just 30 minutes from the Mexican border, San Diego is California's second-largest urban center, informally known as "America's Best City." San Diego is a historic, culturally rich city known as the "Birthplace of California," with world-renowned surfing spots and miles of golden sandy beaches. First settled by Spanish colonists in the 16th century, the city was officially established in 1769 and maintains a unique historical atmosphere. With its many museums, historic attractions, and world-class festivals, San Diego is the perfect place to enjoy natural wonders and human achievement. Visit attractions like Balboa Park (home to the San Diego Zoo) and SeaWorld Aquarium and Theme Park, or marvel at the many historic buildings, delicious restaurants and great shopping. And, of course, swimming, surfing or riding the waves is always a popular activity for adventurous people!
Los Angeles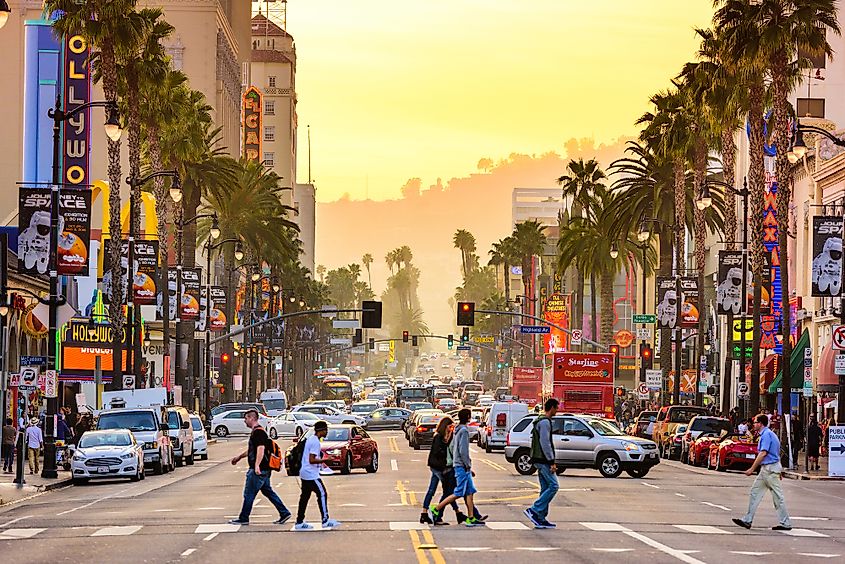 Los Angeles, the largest city in California and the second largest city in the United States, is one of the most exciting metropolises in North America. With a population of just under 4 million and surrounded by the Pacific coast, valleys and mountains, Los Angeles is a central hub for great parks, beaches, museums, restaurants, tours, shopping and more! Widely known as the nerve center of Hollywood and the American film industry, Los Angeles is also home to world-class theme parks such as Disneyland (in nearby Anaheim) and Universal Studios Hollywood. Visitors and residents of the "City of Angels" can also sit back and enjoy the famous California sunshine, exotic palm trees and hot climate in this bustling city that never rests. Live in a residential area like Beverly Hills, or stroll along the Hollywood Walk of Fame. Living in Los Angeles is a new adventure every day.
Sacramento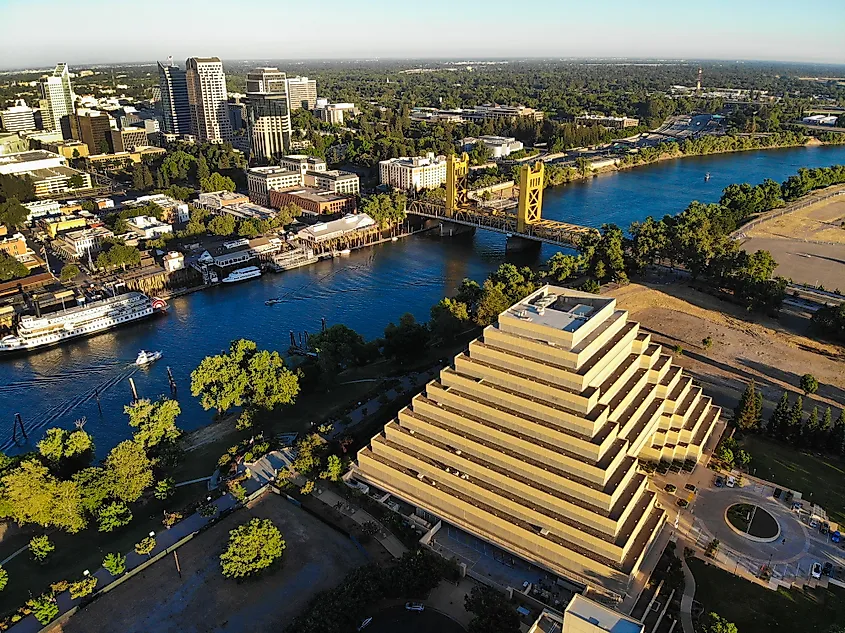 Sacramento is the capital city of the state of California with 524,943 residents. Often cited by publications as one of the most diverse cities in America, Sacramento is more than a government town. As California's fastest growing metropolis, the city has a relatively affordable housing market and a sunny, warm climate that makes it desirable year-round. Sacramento is a great place to live and work, with a wide variety of museums, galleries, beautiful green spaces and a vibrant downtown. The Sacramento State University campus attracts students, and the capital is also home to the Sacramento Kings basketball team and its passionate fan base.
Santa Clara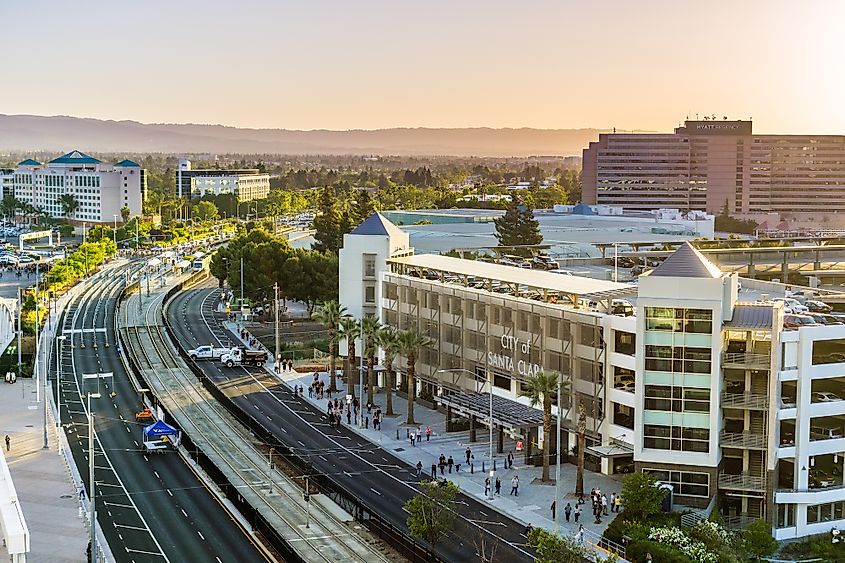 Santa Clara, just an hour from San Francisco, is one of the most beautiful places in California. The city of 127,647 residents has a pleasant year-round climate and is located in the heart of Silicon Valley near San Jose, making it one of the richest urban centers in the Golden State. Founded in 1852, modern Santa Clara is home to companies such as Intel and the Santa Clara University campus. The city is full of rich cultural diversity and also ranks high for its quality education, low crime rate and low unemployment rate. In fact, Mission City is a beautiful place to live and work for all ages.
Clovis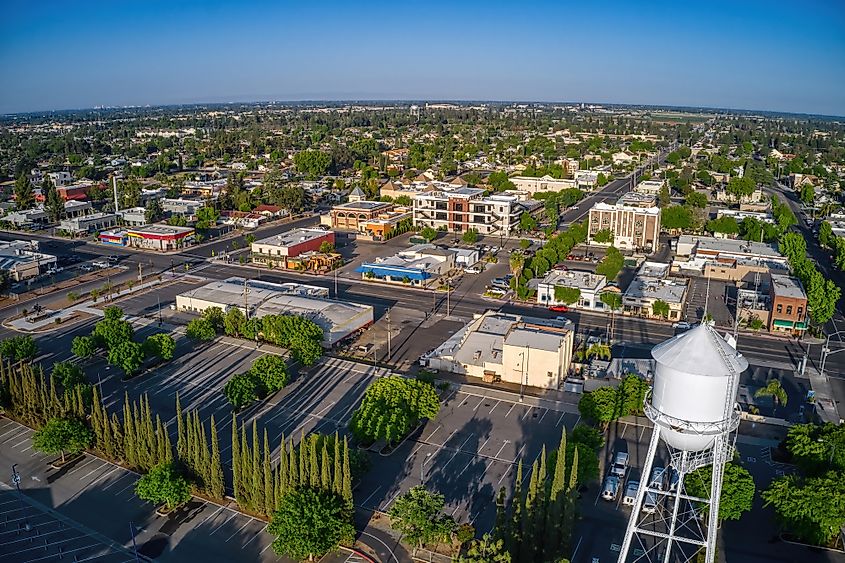 Just 10 kilometers from the city of Fresno, Clovis is a fantastic mid-sized metropolis of 120,000 residents. The city is known for its affordable housing market, offering some of the best living conditions in California, a mild climate and high-quality healthcare. Nestled within the San Joaquin Valley at the foot of the Sierra Nevada Mountains, Clovis also provides residents with a top-notch elementary education, and the Clovis Unified School District is often praised by education professionals. In fact, Clovis might just be the perfect place for those looking to live in a comfortable neighborhood with some of the best amenities.
holtville
German-Swiss settlers founded Holtville in the early 20th century, and today it is a medium-sized town of less than 6,000 inhabitants. Just a 30-minute drive from the Mexican border, this Southern California city is one of the most affordable places in the state, with great shopping, restaurants and cultural institutions. Holtville is also home to events such as the annual Winter Carrot Festival, and its location on the banks of the Alamo River allows residents to enjoy pleasant weather and plenty of sunshine year-round.
Irvine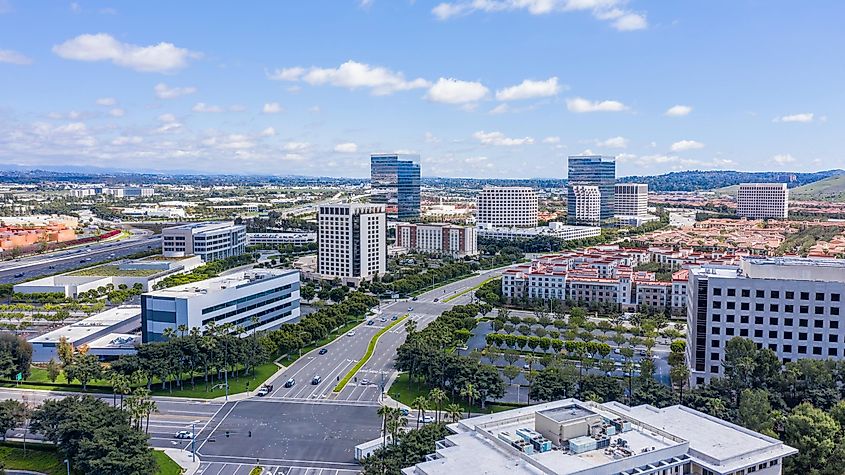 Irvine is a planned city developed in the 1960s as part of the Los Angeles metropolitan area with a population of 307,670. Its vibrant economy and stable housing market make Irvine attractive to young working professionals and retirees. Irvine is also home to institutions of higher learning such as the University of California, Irvine and Irvine Valley College. It is also often used as a filming location for TV and movies. With more than 40 community parks and plenty of green space and recreational opportunities, Irvine offers beautiful and charming neighborhoods for all ages.
Fresno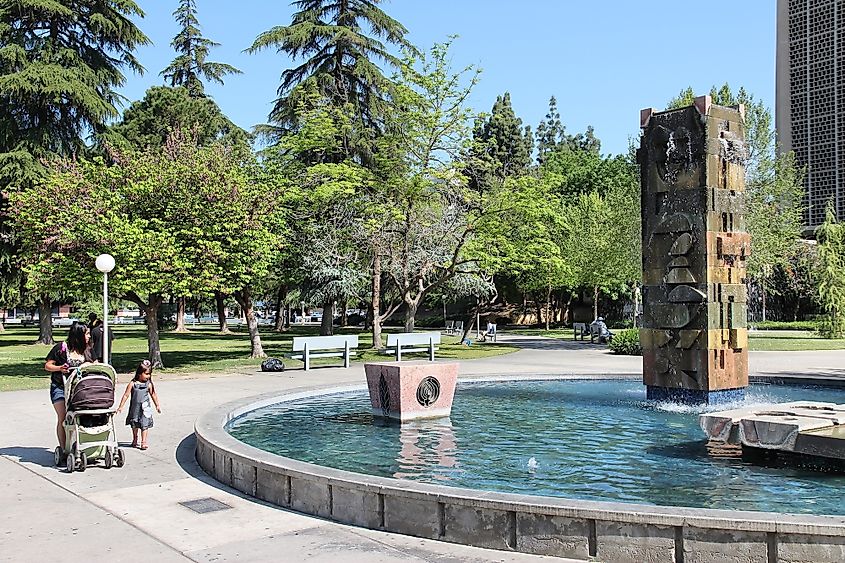 The city of Fresno is located in the San Joaquin Valley and covers an area of ​​approximately 300 square kilometers. With its affordable housing market and low cost of living, Fresno attracts people from all walks of life and is an ideal location for retirees and young professionals. Known for its hot summers and mild winter temperatures, the city of 542,000 residents also boasts a diverse cultural scene. Fresno is the fifth largest city in California and is home to numerous galleries, museums, theaters, delicious restaurants and restaurants. In fact, whatever the background, this "ash tree" city is a great place to visit, live and explore.
San Jose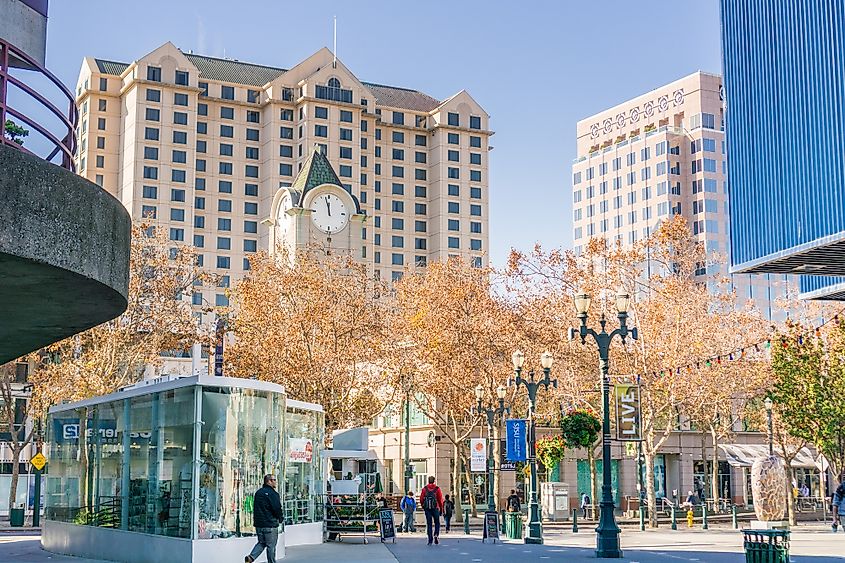 San Jose is truly the nerve center of Northern California's Silicon Valley, where some of the best minds in human intellect and high-tech innovation meet face to face. Covering 466 square kilometers on the southern shore of the San Francisco Bay, San Jose is known for its cultural diversity, wealthy neighborhoods, and year-round warm climate. San Jose has a thriving job market and is home to some of the best institutions of higher learning in California, such as San Jose State University. Combined with convenient modern amenities and vibrant social and sports venues, San Jose is not only a business and technology hub, but a great place to call home.
San Francisco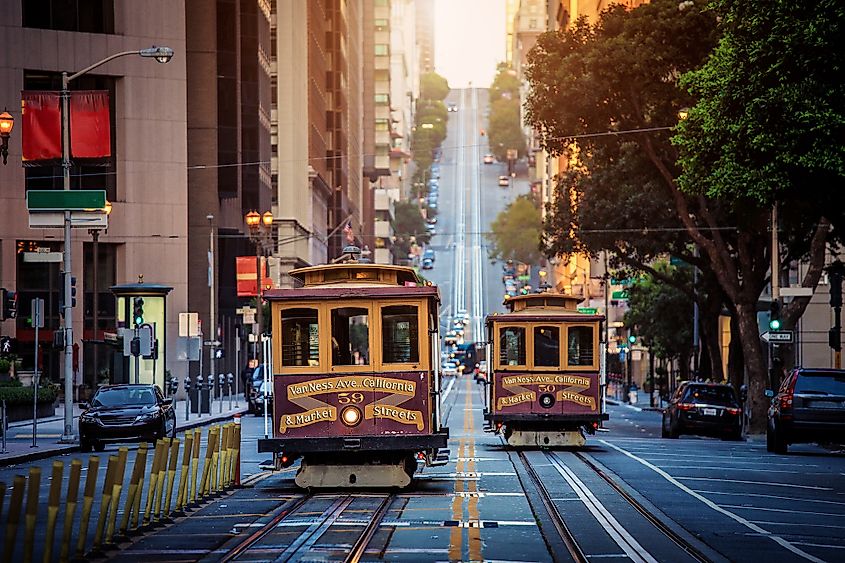 One of the most famous cities in the world, San Francisco is known for its expansive natural beauty, iconic landmarks, and even its notoriously cool weather. Nestled between the San Francisco Bay and the Pacific Ocean, the city is known for its stunning architecture, steep hills, and historic cable cars. Indeed, whether driving or walking, traveling in San Francisco is suitable for young and old alike. Residents and visitors can enjoy a wide variety of cultural offerings here, from museums to theaters to unique restaurants, plenty of shopping, and of course, open park space. Here you can plan your life in comfort when not in iconic sights like Fisherman's Wharf, the Golden Gate Bridge or the famous Alcatraz prison. San Francisco is a major center of economic activity, with top-notch colleges and universities, high-tech innovation, and quality healthcare providers.
Choosing to live in California may be the best decision a person can make, and with its unique natural beauty and rich cultural offerings, the "Golden State" certainly appeals to many. As the most populous state in the United States, California's cities reflect the vast variety of goods available to modern 21st-century citizens, while still reflecting the most special connections to the past. These cities are one of the best places for anyone looking to make California their permanent home to explore, visit, and possibly call home.